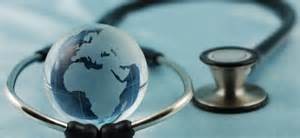 Laya Healthcare, one of the four health insurers in Ireland – the other three being VHI, Aviva and GloHealth, is reducing prices by up to 10pc on a small number of plans
The second-largest health insurer in the market is to cut prices on some plans and freeze the cost of others for two years. Only last year Laya announced a price freeze on plans that cover treatment in public hospitals. However, this is the first time the company is to hold prices for two years on plans that cover treatment in private and public hospitals.
It will mean that someone who signs up to their health plan on which prices are frozen will be able to renew it in 2017 at the same price that is being charged now. The insurer, which has more than half a million members, is cutting prices on four plans and freezing prices on another four.
The price freezes will take effect from January and will apply to existing and new customers. Laya was the first health insurer to freeze prices on a plan that covers treatment in both public and private hospitals.
John Lowe, The Money Doctor expects that this move by Laya will put pressure on rivals, especially after a number of price rises announced recently by competitors Aviva and GloHealth. However, the multiplicity of plans offered by the insurers means that direct comparison of their various products is difficult. The Health Insurance Authority website www.hia.ie is a good starting point to compare the four health insurers. However, one of them, Aviva, is currently preparing to sell their health business while retaining their other interests so expect a name change in the New Year.