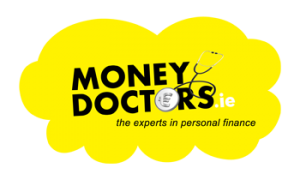 – Want to earn the top rate of interest on your savings ?
 – Not happy with the current levels of interest rates on offer ?
 – Need independent financial advice on the best options for your money ?
We produce a daily Fact Sheet on the best deposit interest rates in Ireland for demand, notice, fixed and regular saver accounts. Includes National Treasury Management Agency (NTMA) state savings brochure and product details ( An Post are the conduit ) and available via the consultation process or risk questionnaire report services. If however, you require a greater return on your money than the deposit interest rates currently on offer, let us help you to understand the alternative investment options
– stock market ( Funds, ETFs, Bonds, Equities etc )
– commodities ( Precious metals, oil etc )
– property and property-related investment
– collectibles (philately, numismatics, rock 'n roll memorabilia etc )
– Art
Some investors may want to know how risk-averse they are.
To determine your attitude to risk please choose and download from the following
You will also be asked how much you wish to invest, WHETHER A LUMP SUM, PENSION INVESTMENT OR AN APPROVED RETIREMENT FUND AMOUNT.
Please post or scan and email your completed questionnaire to us at
Money Doctors, Providence House,  61 Lower Kilmacud Road, Stillorgan, Co Dublin A94 A2F7 ( tel + 353 1 278 5555 )
We will then send you by return a comprehensive report PLUS a note of the best demand, notice and fixed interest rate savings accounts currently on offer in Ireland. The cost of all this is only € 65 – you can send us a cheque or via PayPal below.
Alternately, you may wish to book a personal one to one consultation with the Money Doctors face to face, email or by telephone…..
Contact us here for information
Providence Finance Services Limited trading as Money Doctors is regulated by the Central Bank of Ireland