Providence Finance Services Limited trading as Money Doctors is a fully authorised and regulated, ( by the Central Bank of Ireland ) expert financial advisory company founded by John Lowe in December 1999. The first initial financial consultation has a modest fee structure – 40 minutes for € 130.
Zoom consultations took off with the COVID-19 lockdown enabling clients all over the country and abroad to review their finances from the comfort of their living rooms and at a time to suit their schedules.. sharing documents onscreen also makes it easier to understand and absorb..
Based in Stillorgan Co Dublin A94 A2F7 the company have agencies with all of the insurance companies, many investment companies and most of the lenders, providing advice and product execution services ( we do not charge fees on product execution  e.g. mortgages,pensions etc ) on the A to Z of personal finance including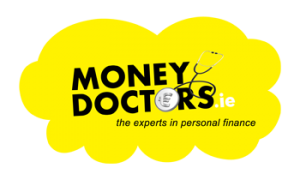 –   Mortgages & debt management (John Lowe is also a Personal Insolvency Practitioner – PIP)
–   Pensions, savings & investments
–   Life & health insurance
–   General insurance
–   Budgeting & planning
John Lowe is founder and Managing Director of Providence Finance Services Limited trading as Money Doctors. He is a Fellow of The Institute of Bankers (FIB), Qualified Financial Adviser (QFA), and Accredited Product Adviser (APA Debt Management MCC) and holder of a diploma in Company Direction (Dip.IOD) having successfully completed the Chartered Director Programme in 2010.
John has over 40 years' experience in the banking industry.  One of 114 Personal Insolvency Practitioners (PIP) in the country, he is also a bestselling author and writer on personal finance, with thousands of articles in print, along with many radio and TV contributions including weekly written contributions on RTE.ie/ Lifestyle (Tuesdays) and the Irish Daily Star (Thursdays) The 15th edition of his best-selling handbook Money Doctors 2020 was published mid December 2019, endorsed by Joe Duffy, Pat Kenny, economist Jim Power and the late Gay Byrne.
His popular corporate Financial Wellbeing seminars  and webinars– an hour long plus Q&A entitled Financially healthy for life – hold true to the premise that financial worries are the number one employee stress factor that inhibits productivity and stunts growth. Progressive companies, here and overseas, have engaged John to deliver his tailored, infotaining and interactive presentation that allow attendees to restructure their finances, slash costs and maximise their income, not to mention  reduce their stress levels..
John also revamped and reintroduced the Money Doctors App in 2019 which helps track, plan and record daily spending. This App is FREE to download via Appstore or PlayStore. With 3 children whom he adores, John's interests are wide and varied including golf, tennis, travel and music ( check out his own FREE YouTube channel where John recorded 104 music videos during the lockdown… one a day.. 60s 70s, Buddy Holly, Eagles Elvis, Beatles and more – https://www.youtube.com/channel/UChd_blByRPDltgJ-JdkxLjg/videos )
Stephanie Cahill is Administration & Compliance Manager and has been with the company since the start in early 2000. Formerly a banker with Bank of Ireland, she helped open the Stillorgan Co Dublin office on 2nd October 2000. The smooth running of the office is virtually entirely down to her talents. Married, she has two wonderful daughters and is very much a family person.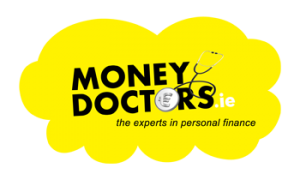 Providence Finance Services Limited trading as Money Doctors is regulated by the Central Bank of Ireland