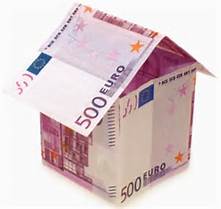 Finance Minister Michael Noonan is understood to be ready to increase pressure on the Central Bank to publish data which shows how much mortgage lending is being done under the exemptions that form part of the Central Bank rules introduced in 2015. Under these rules, banks have the discretion to exempt a certain percentage of loans from the lending restrictions.
They are allowed to exempt 15% of qualifying loans from the loan-to-value limit and 20% from the loan-to-income limit which means borrowers would either have to provide a smaller deposit or could be allowed to borrow a higher multiple of their income. However, these exceptions are not targets that have to be achieved and all the lenders have their individual approaches to them.
As the Central Bank is currently seeking submissions to its review of the lending rules it is felt that it is essential for the   regulator to publish data which shows the extent to which these exemptions are being utilised. The data would help clarify to what extent the banks are using their discretion to make a small number of large loans instead of spreading it around among a greater number of smaller loans, thus helping people who would not otherwise qualify for a mortgage.
In the absence of the data it would be difficult for any individual or institution to make an informed submission to the Central Bank.