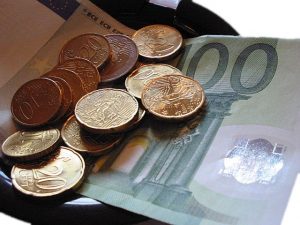 The European Union has warned Ireland against putting pressure on banks to reduce mortgage rates, saying it could deter competition and cut the potential proceeds of privatisation, it was reported on Wednesday.
The chief executives of Ireland's banks were summoned to meetings with Finance Minister Michael Noonan in May and were told authorities could take control of setting mortgage rates or introduce a financial penalty if action was not taken.
Most Irish lenders have reduced some rates since the minister's warning, some offering lower fixed rates rather than cutting variable rates. But opposition parties say many consumers are unable to take advantage of the changes and that rates remain far higher than the EU average. It is now being reported that a draft European Commission report on Ireland is warning against intervention that "may undermine financial sector stability by reducing bank profitability and impact future privatisation prospects".
Continuing to put pressure on banks to cut rates "could also have negative implications for market competition by discouraging potential new entrants to the market," …The European Commission did not immediately respond to a request for comment on the leaked report.
Ireland's head of financial regulation in June said the European Central Bank was concerned about the political pressure on the banks. Minister Noonan said in an interview with RTE last week that the recent rate cuts had made it more attractive for customers to switch from one bank to another to save money, softening his tone on the issue.