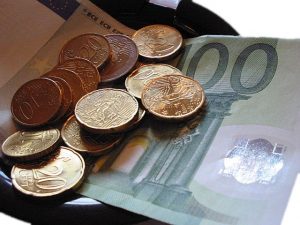 Taniste Joan Burton is seeking to force bailed-out banks to contribute to a fund which would allow post offices develop new bank accounts for people on social welfare.
The move would also have a huge impact on rural communities where banks have been forced to close and there is still concern over the possibility of future post office closures. As part of the taxpayer-funded recapitalisation of the country's failed banks, there was a commitment by the lending institutions to contribute to a fund for establishing so- called 'standard bank accounts' (SBAs). These accounts are for people who are considered to be 'financially excluded', meaning they have never had access to a bank account or they cannot afford the charges associated with holding an account.
The creation of standard banks accounts could benefit almost 200,000 people who currently have no bank accounts.  An Post has proposed developing just such an account for customers. Last week, Ms Burton wrote to Finance Minister Michael Noonan, insisting that the bailed-out banks – Bank of Ireland, AIB and PTSB – have been "reluctant" to fulfil their commitment to provide SBAs.
In the letter to Mr Noonan, which has been seen by the Irish Independent, the Tanaiste said she "strongly believes" a fund should be set up to allow An Post to develop SBAs. "It seems that to date the main banks have been reluctant to provide an SBA, despite it being a condition of their recapitalisation," Ms Burton said. She said the banks should contribute the total cost of the fund, which could be drawn down by An Post.
However, she suggested that if the bailed-out banks decided to implement their own SBAs, then they would not have to pay into the fund. A pilot SBA scheme was rolled out by the banks three years ago, but Government sources believe the lending institutions did not properly market the accounts and it was deemed a failure. An Post, which has been in a constant battle to keep post offices open after payment services were withdrawn last year, proposed creating SBAs for customers. The proposal – which was outlined in the Post Office Business Development Group's interim report – would see post offices offer low- or no-cost current accounts to customers, which would include ATM cash machine and online payment facilities. It would also allow customers ringfence funds to pay bills, making life easier for older and disabled people. An Post estimates that introducing the scheme would have an annual cost of around €65 per customer