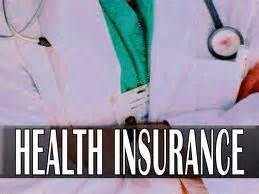 VHI which has almost one million customers (50% of the market ) has announced that premiums for most of its policy-holders will rise from next month. It is understood that these increases will average 3pc but will be as much as 6pc for some plans, and comes on top of its last increase of up to 5pc in November.
However, their 'Start Plan' which was taken out this time last year by many consumers to avoid paying penalties for waiting to get health insurance after the age of 35 will remain at the launch price of €449 per adult.
VHI has defended the increases which they attribute to the rising cost of claims and the need to provide its customers with access to the latest technologies, treatments and high-cost drugs. Families in particular will feel the brunt of the rise.
The One Plan Family, for two adults and two children on full rates, will go up from €2,708.10 to €2,851. The Parents and Kids Plan will also increase from €1,555.76 a year to €1,655.84.
All the prices are net after tax relief. The First Plan Level 1 goes up from €967.04 to €1,040.56.
A spokeswoman insisted that the State insurers prices had been the "lowest in the marketplace over the last number of years". The price rise continues the trend among insurers to increase premiums approximately every six months, rather than go for a big annual rise.
Policy holders, with any of the 4 current providers should be aware that as soon as they get their renewal notices they should start to shop around. The Health Insurance Authority website www.hia.ie provides an invaluable price comparison tool for this purpose, particularly given the huge number of plans across the four insurers.