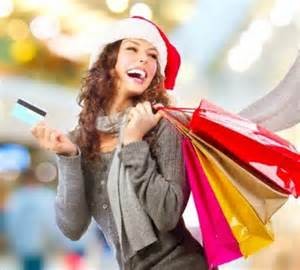 A new survey from the Irish League of Credit Unions has revealed consumers are spending less on their Christmas shopping this year.
The average bill will be € 563 compared to € 600 in last year's research. While the study found more think we spend too much on the festive season, it was also reported people keep a closer eye on outgoings while nearly one in three feel better about their finances.
Ed Farrell, of the ILCU said "We all need to remember that Christmas really is about giving, not robbing the family finances." The credit union group also warned about the dangers of using moneylenders charging high interest rates for short- term loans at a time when people feel under pressure to buy gifts.
The survey found a slight increase in the amount of people using or thinking about using a moneylender – up to 9%, compared to 8% last year. "It is worrying to see that some people are considering using a moneylender this year," John Lowe the Money Doctor said. "There are 45 authorised moneylenders in Ireland – authorised by the Central Bank of Ireland – who can charge up to 200% interest on loans. Credit unions quite rightfully are targeting moneylenders with greater funds for loans available to their customers at this sensitive time of year".
Mr Farrell stated "We would echo warnings about avoiding high interest rate moneylenders. If you feel that you need to borrow, speak to your local credit union first. Using a moneylender can result in consumers getting trapped in a cycle of debt which can be hugely difficult to break free of."
The ILCU offered some tips to avoid getting into debt, including starting shopping early to avoid panic buying and leaving time to research the best deals. For online shoppers the credit union chiefs said it can be a good place to look for value but consumers should be aware of the added costs of mailing, couriers and delivery. Monday 30th is known as Cyber Monday – the biggest online shopping spend of the year.
When it comes to the average spend around the country, consumers in Leinster, but not including Dublin, are the biggest hitters with a planned average spend of € 597. Those likely to spend the least are in Connacht and Ulster with an average bill of € 510, followed by € 544 for Dubliners and € 587 for people living in Munster. The impact of all the festive shopping will take its toll with the credit union group reporting it will take people eight-and-a-half weeks to recover from over-spending, and women left counting the cost for longer than men.
The survey turned up further signs of improvements in the wider economy with a quarter of consumers surveyed fearing money worries will make Christmas less enjoyable, down from 30% last year. Elsewhere, it said the impact of cross-border shopping would not be as great as in previous years, partly due to a weak euro, with only 19% of shopper planning to head north in search of bargain buys, down from 35% last year.