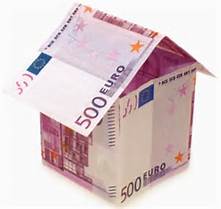 The Money Doctor John Lowe tackles the question of whether switching your mortgage is worth it…
I receive many emails from readers and (radio) listeners on the subject of switching mortgages but this one caught my eye. This particular emailer stated her home was worth about €300,000 and had a mortgage left of just under €180,000. She was on a variable interest rate of 4.5% with about 15 years remaining of the term. The question she posed was should she consider switching to get a better rate?
The simple answer was yes ! Because of the Central Bank restrictive guidelines on mortgage lending there are very few First Time Buyers able to get mortgages. This means there is a low level of activity in the mortgage market so lenders are now keen to encourage switching. Add to that the European Central Bank who are literally giving away money to beat the band ( ah the old expressions ! ) to banks all over Europe at 0% cost ( quantitative easing – € 80billion for each of the last 3 months ) in the hope consumers will spend, spend and spend again. Our Irish lenders are up their ears in money and no one to give it to…
For those who bought their homes in the boom years of 2000 – 2007 and got Tracker Mortgage Interest Rates there would be no incentive to switch. At a lender margin of 0.5%, the ECB current rate of 0%, there are some borrowers who are paying 0.5% in total on their mortgage interest ! Happy days.
For all others who have standard variable rate mortgages it may make perfect sense to switch. Depending on the value of your home and the balance of your mortgage with of course your income ability, you could get a new rate of possibly 1.3% below what you are currently paying.
So why are there not more switchers, particularly since the Central Bank estimates that one in five mortgage holders could save by switching? There is a view that switching can be very difficult and costly. Inertia, in most areas of their finances, mean that many people are paying over the odds, not only on their mortgages but also on Life Assurance, Home Insurance etc. The process may also be time consuming and there may be legal and other fees involved but remember that it will be a once-off event and the savings will continue to accrue, year after year. Research has shown that savings of up to €2000 + per year can be achieved by switching.
Lenders will offer various additional benefits to switchers, such as a contribution towards legal fees, cash back or discounted house insurance. These are all great, but remember that your first priority should be to get the lowest variable rate in the market. A consultation with an independent financial adviser who has access to all the information you need should be your first step to that switch.
Current best deals on that particular case was good news for the emailer. The two best options are
At 60% loan to value ( 180 / 300 ) Ulster Bank offer a 4 year fixed rate of 3.29% plus give € 1500 towards legal costs AND pay for the obligatory valuation. They also offer a non-discrimination policy between existing and new clients when it comes to rates so that in 4 years' time, should a favourable new fixed rate be offered, borrowers can avail of it.
KBC Bank have a tiered rate mortgage offering – the less you borrow the cheaper the rate. So for between 51% and 60% loan to value, their current standard variable rate is 3.45%. But if you open a current account with them, they offer a 0.2% reduction on this rate for the entire term. At 3.25% there is only one rate better than this – their 50% loan to value and under standard variable interest rate with a new current account is 3.2%..
As I keep saying – better in your pocket ! Before making any financial decision you should always take professional advice.