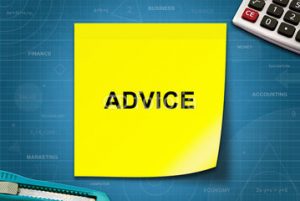 Have you ever come in from the cold and said "it's rough out there" ? Some of us came down to earth financially with a bang in 2007 unfortunately and it's still not over yet for a great number of people. Since then for the rest of the country, the economy boomed. Property prices came back, not quite to the 2007 prices but enough to remain positive.
The Irish stockmarket suffered the worst one year decline in the history of public markets in 2007/8. However, it was the ferocity and speed of the world wide and Irish economic decline that took us all by surprise. Bear Stearns, Lehman Brothers were just two major financial giants that failed and are no longer with us. Banking profitability however has come back and since then we are now in the 2nd longest Bull market ever – started March 2009 and has been rising ever since. However we are still 5 years behind the longest Bull ( 1987 – 2000 halted by the dotcom bubble ) and as deposit interest rates are at historical lows and likely to stay for the next two years, very few investors are interested in deposit accounts. It is therefore expected this 26th Bull market wont turn Bear for some time.
One of the key components to any economic recovery is a saving ethos. Saving is all about short-term goals such as holidays, emergencies – your car's clutch goes – and having that little nest egg on stand-by for whatever. I call it a Rainy Day Fund and ideally you should have between 3 and 6 months' net annual income for that fund.
Investments on the other hand are all about medium to long term goals. You invest to ensure yourself a more prosperous and secure future by leaving your money to work for you undisturbed for a reasonable period of time ( 3 to 5 years plus ) So where is the balance ?
SAFETY
Safety in our savings is now the first priority. Originally investors could only rely on the Investor Compensation Scheme (ICS) to safeguard their money. This was set up in 1997 and introduced a guarantee of 90% up to a maximum € 20,000 of savings with ANY deposit-taker should that credit institution fail.
This was increased to € 100,000 and 100% of this amount during the second last week of September 2008. Then on the 30th September 2008, the government came in again with a no limit guarantee on ALL savings for the Irish owned banks ( AIB Bank, Bank of Ireland, Permanent TSB, Educational Building Society – EBS ) On 9th October, this was extended to other non-Irish owned banks – Ulster Bank, KBC Bank, Leeds Building Society and until they leave these shores Nationwide UK Building Society. Do not forget either such solid institutions as credit unions and the state-backed An Post for savings with the former guaranteed by the government a per the Deposit Protection Scheme and the last being covered by the government for all accounts ( NTMA manage all An Post funds including the State Savings which have thresholds for investment – mainly € 120,000 per person. ) Effectively though your savings are now, in the main, government guaranteed – safe as houses. 
WHICH SAVING SCHEME ?
There are now so many deposit options, even some of the financial institution staff can be unaware of what is on offer through their employer. Therefore it is important you inform yourself and take responsibility, after all, better in your pocket than theirs.
With your money now safe, your most important task should be to seek out the best interest rate obtainable no matter how low that rate is. No point in letting your financial institution have virtually free use of your hard earned savings. But first you must establish which scheme best suits your pocket and lifestyle. Put it this way, Christmas comes around every year. There are presents to buy, not to mention turkeys, Chablis and the annual St Stephens Day trip so you can guarantee you will need money. Have you made this provision and do you make this provision annually ? Look at your finances and see what has to happen to kick start your saving habit. Then choose one of the 4 types of deposit account :
Demand accounts ( best – 0.45% KBC Bank )
Notice accounts ( 7,21, or 30 days notice – you MUST give notice of the specified term to withdraw your money – best 30 day notice 0.65% )
Fixed rates ( with some deposit takers, you can withdraw up to 20% at any time even though you may have locked your money away for 1 year at a fixed rate – best 1 year fixed rate 0.75% at Permanent TSB )
Regular saver accounts – introduced to encourage savers to continue the saving habit from the SSIAs that ended in 2007. You agree to save from 12 months to 24 months a regular amount between a minimum € 100 and a maximum € 1000 a month – you can withdraw anytime – and the account attracts rates of up to 3% ( EBS and KBC Bank if with the latter you open an "extra" current account )
PENSIONS
Part of your long term investment strategy should be a pension plan. Unfortunately more than 50% of the working population have not provided for a pension while one third of working women also have not provided for their retirement and will have to solely rely on the State Pension, either contributory if they have paid their stamps or non-contributory if they have not. The contributory pension is € 238.30 per week but in 2050 when there will be 1.8million over the age of 68, I doubt whether the government of that day will have funds in the exchequer to pay this….so here are 4 reasons why you should start a pension
All contributions attract tax relief at your marginal rate, 20% or 40% – the older you are the greater you can contribute to your fund, ranging from 15% at age 18 of Net Relevant Earnings (NRE) to 40% NRE for the over 60s. Essentially if you are on the higher rate of tax for every € 100 you invest in a pension, the government will give you back € 40, meaning that your pension fund has to drop by 40% for you to lose money ! It is quite easily the best investment at the moment in the market.
Contributions paid are exempt from PRSI and USC
All growth in the pension fund is tax free
On maturity, you can take 25% of the fund by way of a tax free lump sum up to a maximum of € 200,000. This will certainly keep the wolf from the door if. not banish it altogether.
Let me tell you about the 48 hour rule. If you attend a seminar or read an article such as this, then if you fail to act on any suggestions made from this communication and in the next 48 hours then this has been a complete waste of time. Don't let me down !