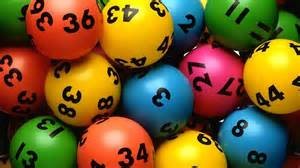 For some one in lovely Leitrim, they woke up Sunday morning richer than when they went to bed. The Irish Lotto had a jackpot of € 11,179,620…. and there was one winner in that county who had the winning numbers 10, 11, 12, 15, 18 and 19, and the bonus number was 35.
Let's put this in perspective. What could one buy with this jackpot ? Here are a few ideas
A home… Conor McGregor UFC champion and fresh from his victory over Nate Diaz in Las vegas has bought one in the K Club, Co Kildare for € 2million – you could buy at least 5 of these.
A car…. You could buy a 1957 Ferrari 250 Testa Rossa – the last one sold in 2009 for $12,402,500 ( equivalent to € 11,073,660…. You would have some change to fill it with petrol..) There are actually 20 cars ahead of this sold at auction for greater sums. Number 1 ? Another Ferrari – a 1962 250 GTO Berlinetta sold by Bonhams auction house in 2014 for $ 38,115,000 ( the equivalent of € 34,031,250 )
Gold – if the winner had bought bullion 8 months ago, they would be 35% better off.. and it could continue..Experts recommend that 10% of your portfolio should be in a precious metal. With so much volatility and global unrest, it might be worth buying a greater percentage. If the winner invested the entire lot in gold bullion – currently c. $1,341 (€ 1,197.32 ) per troy ounce, they could look forward to owning a blob of gold weighing 9,337 troy ounces or 1,470.32 stones – or simply put, 122 Usain Bolts !
An island – get away from it all …        You could buy this island…a private island for sale in Greece, with spectacular panoramic views, acres of rural landscape and the promise of no nosey neighbours, this private Island sounds like the ideal setting for a dream home… and all for €11million….You could also buy off the coast of Donegal for less than € 2million.                                                                 
The stock market – after you have paid off all your debts, bought your dream home and car, looked after your family, had a holiday and a cracking party, given at least 10% to charity you might consider investing the surplus in the stock market – the best return of any asset class. Over any period of time, it has proven time and time again to be the best BUT it is down to timing and selection. As Warren Buffett said – the stock market is a mechanism for transferring money from the impatient to the patient. We are still in the 2nd longest Bull market ( since March 2009 ) and up over 200% despite the last stagnant 9 months or so. Advice is crucial and I particularly like the managed funds – simple to operate and easy to understand.
If the winner is reading this, do not rush into anything. Take your time and be very selective whom you ask for advice. Diversification is the key  but it is the people advising that may be the problem – as Agatha Christie said where large sums of money are concerned, it is advisable to trust no one. Enjoy spending and have fun.