Whatever about Star Wars in Ireland, mortgage wars are at full tilt in the country. Permanent TSB are the latest lender to cut their fixed rates. Their three important rates are
1 year fixed – under 60% …3.20%   2 year fixed – under 60% …3.20%   3 year fixed – under 60% …  3.30%
1 year fixed – under 80% …3.20%   2 year fixed – under 80% …3.30%   3 year fixed – under 80% …  3.40%
1 year fixed – over 80%    …3.50%   2 year fixed – over 80%    …3.90%   3 year fixed – over 80%    …  3.90%
On top of the new lower fixed rates, Permanent TSB offer 2% cash back on the amount being borrowed – this has been extended til 31st December next meaning you must draw down your mortgage before this date to qualify for the cash back. Bank of Ireland recently extended their 2% cash back on loans borrowed to 30th September. Only one other lender offers cash back – EBS / Haven mortgages, part of the AIB Bank group.
Ulster Bank and KBC Bank are the other players in the market who have resisted getting on the "cash-back" bandwagon. However both these lenders offer very attractive interest rates that prospective borrowers should also consider… e.g. if you open a current account with KBC Bank and are borrowing 50% or less, you could avail of the cheapest standard variable rate in the country of 3.10%. As James Goldsmith once famously said "When you have seen a bandwagon, it's too late".
The parameters on qualifying for a mortgage remain difficult and processing even more difficult. One intermediary described it as pulling teeth without an anesthetic …it is as if the horse bolted and only now they are trying to close the gate…. but you do have choice.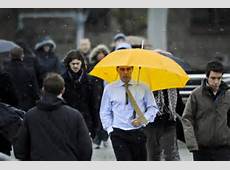 John Lowe the Money Doctor and managing director of authorised firm Providence Finance Services Limited said " It is important to know your options. Putting time into your mortgage will be more financially beneficial to a borrower than spending money on the contents. The first step is to find out what you can borrow. Under Central Bank current rules it is 3 1/2 times single or joint income. As regards loan to value it is 90% for first time borrowers up to € 220K borrowing and 80% over that limit. So a € 300K property for a first time borrower will set you back € 38K just for the deposit before stamp duty, legal costs, valuations – plus VAT – and a stick of furniture. We are prepping many young couples at the moment on their qualifying parameters at our affordable fee-based structure – € 130 for 40 minutes with the Money Doctor 2016 annual included. With agencies with most of the lenders, we can also follow though on any mortgage requests which means that once engaged, it is the lender and not the borrower who pays our fee for processing the mortgage."