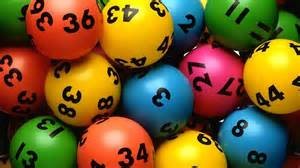 A Massachusetts woman has won $1m ( € 943,396 ) from a lottery scratch card – for the second time.
Constance Carpenito recently scooped the € 1m prize on the $10,000,000 (€ 9.43m) Diamond Millionaire instant game. She also won $1m on another scratch card back in 1996, according to the Massachusetts Lottery. As if that wasn't enough, Ms Carpenito previously won $20,000 (€ 18,867) on the game.
All three lucky tickets were bought at the Stop & Shop supermarket in her hometown of Stoneham Massachusetts USA. Ms Carpenito said she buys $20 in lottery tickets every week and said she plans to spend her most recent winnings on Christmas gifts for her family.
Ireland's biggest lotto winner was Dolores McNamara who pocketed over € 111m in July 2005 on the EuroMillions game. This game is played in Austria Belgium, France, Ireland, Luxembourg, Portugal, Spain, Switzerland and the UK. Ireland sadly only accounts for 2.4% of the total jackpot winners to date. We live in hope !