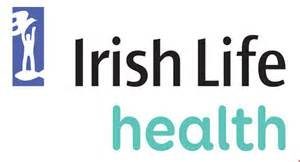 New health insurer Irish Life Health has officially launched in the Irish market. Following the acquisition of Aviva Health earlier this year by Irish Life and Irish Life's full acquisition of GloHealth – they already owned 49.3% – it means with the new entity there will now be less choice for customers – with the number of health insurers falling from four to three.
Irish Life said the new company "will give customers an innovative and compelling alternative to the existing health insurance offerings" – that competition coming from VHI (c. 50% ) and Laya Healthcare ( 29% ). Irish Life Health has 21% market share and 425,000 customers here.
As part of the formation of the new company, all 160 employees of Aviva Health and GloHealth have now moved to the Irish Life campus on Abbey Street in Dublin, where the Irish Life Health offices are located.
Irish Life was acquired by the Canadian-headquartered financial services firm Great-West Lifeco in 2013 for €1.3 billion and is the highest rated insurance company in Ireland with a AA rating.
Jim Dowdall, Managing Director, Irish Life Health said that Irish Life Health will be the recognised benchmark for health insurers in Ireland. "The two companies which will be combined as Irish Life Health are recognised as being the most innovative in the market. It is the intention of Irish Life Health to continue to lead the market with relevant customer focussed innovations in the months and years ahead that will ensure our customers will have access to the most appropriate health insurance cover for their needs. Our focus is on ensuring that our customers just pay for health cover that is relevant to them. We are moving health insurance from just being viewed as a safety net in the event of illness to becoming a platform that enables our customers improve their overall health and wellbeing. With Irish Life Health our customers will be able to take greater control of their health, by using the innovative benefits and services available to them," he said.
The insurer said customers will be communicated with this week to introduce the new company and that they do not need to do anything. Aviva Health customers will see their policies rebranded as Irish Life Health, while later this year GloHealth customers will be invited to join Irish Life Health as their policies come up for renewal.