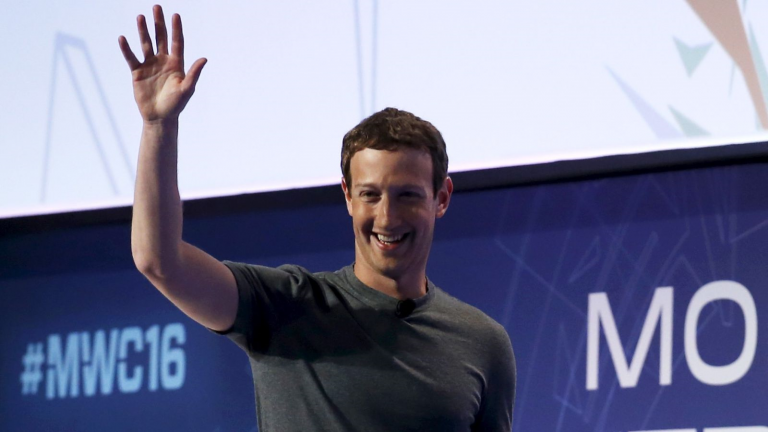 Facebook has just announced that it has seen its second quarter profits leap 186% from a year ago to $2bn ( € 1.785bn )
It also revealed the number of users has risen to 1.71 billion from 1.49 billion a year earlier. The founding of Facebook was captured in the film The Social Network, a film by David Fincher and starring Jesse Eisenberg and Justin Timberlake.
Mark Zuckerberg, Facebook founder and chief executive, said: "Our community and business had another good quarter. We're particularly pleased with our progress in video as we move towards a world where video is at the heart of all our services."
The company put the rise in profits from advertising down to the growth of its mobile app and a push into video. Facebook's total advertising revenue rose 63% to $6.24bn, beating the average analyst estimate of $5.80bn. Company shares rose 6.7% in after hours trading following the announcement. Facebook has benefited as advertisers have increasingly moved money away from traditional media such as television and print.
That massive user base — and the mobile user data that comes with it — has not gone unnoticed by advertisers. Facebook was able to monetise those users more than expected, posting $3.82 average revenue per user, up from $3.32 last quarter and above the $3.59 expected.
"We've worked hard to make becoming an advertiser as easy as possible for businesses," Sheryl Sandberg, chief operating officer, said. She cited ways to upsell businesses, such as targeting users who had filled out forms. That could make it cheaper for a business like a car company to reach users interested in buying a car, Sandberg explained.
Facebook will take 67.9 percent of social-media advertising dollars worldwide this year, eMarketer estimates. Sharing has increased on Facebook and people are spending more time on its family of apps, CEO Mark Zuckerberg said last quarter.
"Clearly it was a stellar quarter — mobile advertising growth was significantly faster than the market expected," Mark Hawtin, investment director at GAM and Facebook shareholder, told CNBC's "Closing Bell" on Wednesday. "I think this is more about the pace with which they're taking their market. … It's the speed with which it's happening that's immensely impressive."