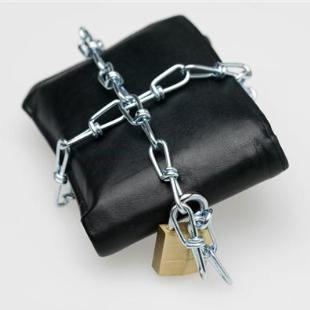 Irish consumer spending continues to rise steadily with shoppers splashing out most on shoes and clothes last month. With the budget expected to cut taxes and boost consumer spending power further, Visa Europe's latest Irish Consumer Spending Index shows that consumer expenditure here rose by 5.4% in September, compared to the same period in 2014. It represented the 13th month of sustained growth since the index began in September 2014.
The index is based on spending on all Visa debit, credit and prepaid cards which are used to make an average of 110m transactions every quarter, and which account for €1 in €3 of all Irish consumer spending. The news comes days after Retail Ireland predicted that this year's festive spend is set to be the highest in seven years, with core retail sales for December expected to top €4.05bn, up by 3.5% over 2014.
Figures from the latest Visa index show that the clothing and footwear category recorded the largest spike in spending last month with a 13.9% increase — the largest growth in the category since the index was established. It was also the 11th consecutive month of growth in this category.
The latest growth figures have been attributed to back-to-school purchases and consumers upgrading their wardrobe for autumn and winter. Double-digit rises in spending were also seen in the household goods and recreation and culture sectors, with the transport and communication sectors recording the sharpest annual expansion since the index was launched.
However, the hotels, restaurants and bars category was the only sector not to record growth last month. The index also reveals sustained growth in online purchases for the fourth month in a row. Last month's 11.7% increase compared to the same period last year was the strongest in three months and this level of growth is expected to be maintained in the run-up to Christmas. Visa Europe's country manager for Ireland, Conor Langford, said the data makes for very positive reading in terms of Ireland's continued economic recovery.
"Consumer spending rose sharply again in September, which is a positive sign ahead of tomorrow's budget," he said. "This confidence is also reflected among the retail community who are expecting a rise in spending this Christmas."
Last week, Retail Ireland said data for the first eight months of the year showed solid growth across many retail categories, with the recovery dominated by furniture and home accessories outlets and computers and electronics operators. It estimates the average household spend on core retail goods this December will be €2,450 per household, about €600 more spending per household than in any other month of the year.
However, despite the predicted increased spend this Christmas, the figures are still 12.2% below the 2007 spend levels before the economic crash.