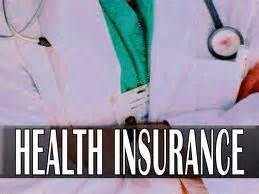 Irish Life Health has been established as a new force in the Irish health insurance market.  This follows the completion of Irish Life Group's transactions to acquire Aviva Health and assume control of GloHealth, where Irish Life previously had a 49% shareholding.
This move is a positive development for competition in the Irish market, and gives customers a compelling alternative to the existing health insurance offerings.
By offering innovative, good value health insurance plans and exceptional customer service to Ireland's two million health insurance customers, Irish Life Health aims to grow the existing 420,000 customers and 21% market share of the existing combined Aviva Health and GloHealth businesses.
Current customers will continue to enjoy all of the benefits of their health insurance cover and do not need to take any action. Over the next month or so, Aviva Health will begin rebranding to Irish Life Health. From later this year GloHealth customers will be invited to join Irish Life Health as their policies come up for renewal. All customers will be communicated with well in advance of any change.
Commenting on the establishment of Irish Life Health, David Harney, Chief Executive, Irish Life Group said: "Through the acquisition of these two very strong existing businesses, backed by the market knowledge and financial strength of Irish Life, we will create a significant new force in the Irish health insurance market. It is our intention that Irish Life Health will become the benchmark for health insurance in Ireland."
The current Chief Executive of GloHealth, Jim Dowdall, will become the Managing Director of Irish Life Health. Mr Dowdall said that the establishment of Irish Life Health is a very positive development for customers. "By bringing together the in-depth expertise of our teams from Aviva Health, GloHealth and Irish Life our existing and new customers can always be sure that they have great value health insurance plans with cover that is relevant to their needs," he said.
All 160 employees of Aviva Health and GloHealth will move to the Irish Life campus.