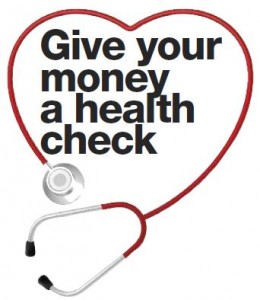 Finally health insurance companies are being asked to "cut through the jungle" at renewal time for consumers and have asked health insurance providers to take action to further protect those same consumers. They state   
Annual renewal notices don't provide sufficient information to consumers to make informed decisions.
The level of care offered differs by sales channel.
85% reported renewing the same policy with the same provider at last renewal.
The Central Bank today outlined a number of additional protections it is putting in place for consumers when renewing their health insurance policies.  This comes on foot of findings from the Central Bank's first thematic inspection of the four health insurance providers and its recent health insurance consumer research.
As a result of this inspection, the Central Bank is requiring providers to enhance the content and presentation of the information contained in policy renewal notices to:
Clearly explain to consumers that their policy will auto-renew on to the same policy if they do not contact their insurer prior to their renewal date, and
Encourage consumers to make contact during the renewal process to ensure the provider assesses if there are more suitable policies available.
Director of Consumer Protection, Bernard Sheridan said: "In June 2015 the Central Bank became responsible for the regulation of all the health insurance providers in Ireland for the first time. Since then, we have undertaken on-site supervisory work and consumer research to deepen our understanding of how the health insurance market is working for consumers and, in particular, how consumers are being treated at the crucial time of policy renewal. We found that consumers find it difficult to compare policies and most consumers renew the same policy with the same provider.
"We also found that renewal notices issued to consumers are not highlighting important information, and that providers should be doing more to ensure that they are providing the most suitable insurance policy, particularly when consumers are purchasing on-line."
John Lowe the Money Doctor said "Confusion reigns when it comes to health insurance choice – VHI the leading insurer with over 65% of the total market, have 93 separate plans. Aviva had over 60… consumers don't know which way to turn at renewal time. I certainly welcome the Central Bank initiative – hopefully clarity will be the new standard."
The main findings from the themed inspection were:
Renewal notices do not provide sufficient information to consumers on the importance of contacting their insurer to ensure that they are being offered the most suitable policy to meet their needs.
Providers collect less information from consumers purchasing online prior to making recommendations, compared to the face-to-face or telephone-based sales process.
Three providers' websites, when recommending a policy, do not offer consumers policies from their full range of available policies.
The Central Bank is pursuing three providers regarding the process for gathering information for website quotations and the range of policies offered through their websites. There are now only three providers following the takeover by Irish Life PLC of both Aviva Health Insurance and GloHealth ( they already held 49% of the share capital – they now own 100% ) VHI ( they have over 93 different plans and 65% of the total business – and Laya Healthcare are the two other  insurers.
The Central Bank's 2016 Consumer Protection Outlook Report identified health insurance as a priority theme. The Central Bank will carry out further supervisory work in this area later this year